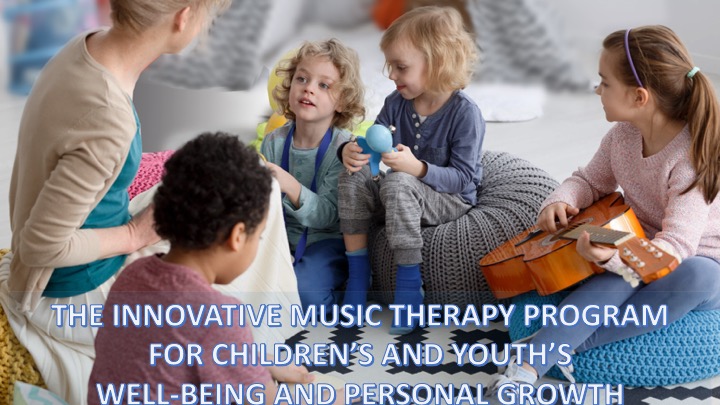 This 12-week unique healing and developmental music therapy program is designed to help children and youth to fulfill their set of needs in a joyful and creative non-performance setting in order to:
support and nourish children's social, emotional, cognitive, and physical development
develop and improve collaborative, communicative, and problem- solving skills
increase the positive energy level and concentration which can enhance academic performance
unleash natural creative abilities for the realization of their potential talent
increase self-esteem and self-confidence
acquire knowledge and mastery of self-expression
nurture child's personal growth
During these weekly sessions, children explore their outer world and learn to communicate through the improvisation of dancing, singing, drawing, performing, listening and playing music. This, in turn, can bring them unforgettable moments of self-awareness.
Classical music has been found to be the most effective tool for enhancing learning abilities, strengthening the immune system, increasing cognitive abilities, communication skills and concentration. The most profound pieces of classical music for children are used in this program.
The positive outcome is that the child will have an inclination to expressing courage, love, gratitude, discipline & diligence, unity, responsibility, acceptance, altruism, harmony, trust, intuition and creativity.
There are two groups offered for different ages:
Children 5-9 years old
Youth 10-14 years old